7 Steps to Understand the Life Cycle of Mobile App Development
Having more than 1.5 million apps in your phone's play store, it's important that you should know how it is developed. The iOS android app development process is a simple representation of the conventional software development cycle. Nowadays, developing a mobile application isn't rocket science. It's as easy as playing games and watching movies. However, it does require a few important steps to follow very carefully to make the app work effectively. Either you can open IDE, put a few logic together, do quick testing, and then submitting it to the app store. Or, you can make it a bit more involving and complex by designing an up-front design, QA & usability testing, a complete beta life cycle, and then deployment. Your result depends upon the ways you choose. Well, still there are a few steps that should be followed. Here are them.
Step 1: Research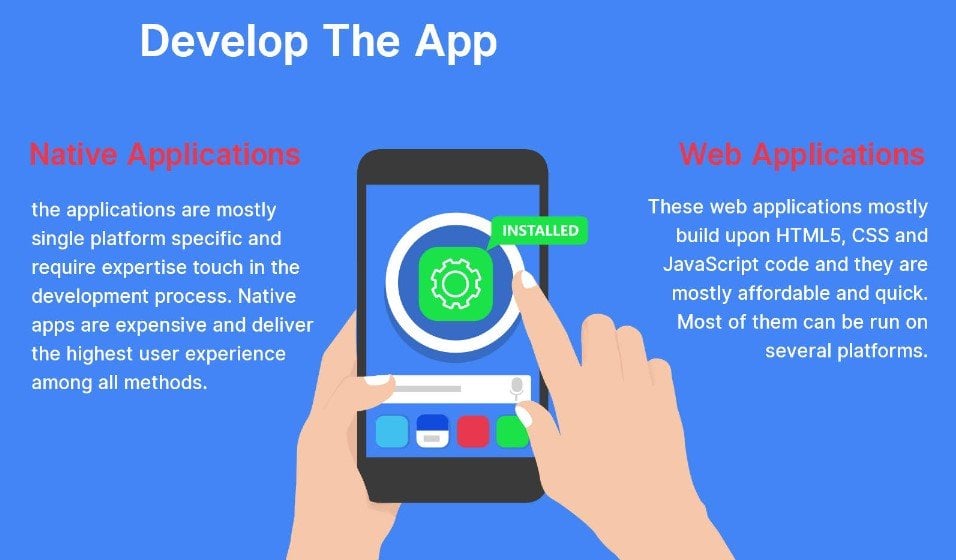 Every change begins with an idea, even if it's about designing a mobile app. And, that is what research is all about. In this process, you have to gather ideas. During each stage of this step, keep the user's needs in mind. It is important because in it you prepare all the groundwork and outline which is to be followed next. Another important advantage of this phase is that you study your competitors and get to know what they have missed in their app so that you can include in your own.
Step 2: Technical Feasibility Test
After research, you surely have got the understanding of the visuals, but still, you should know about a few more things. You need to consider if the back-end systems will be able to support the app functions or not. Depending on the platforms, such as iOS, Android, etc., an app will have different features. By the end of this process, you may get different ideas for your app.
Step 3: Prototype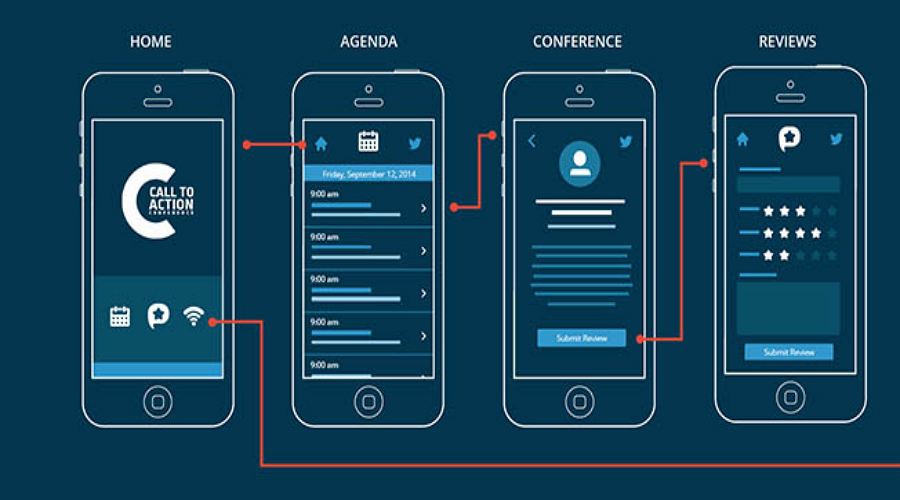 Once you have completed the research and technical feasibility test, it's time to design the prototype of the app. Because without touching, you can't truly feel the experience of using the app and how it works. So, build the prototype. It will help you know whether your ideas and logic are implemented correctly or not. Moreover, it will also give the first look at the app to your stakeholders.
Step 4: Design
Once you have checked the working of the app through its prototype, it's time to design the app. Your user experience designer will design the look and feel of the app while the user interface designer will architect the interaction between the design elements. After that, you will get the blueprint of your app. Depending on the project budget, it can be completed in a single night.
Step 5: Develop
Not after designing, but the development of an app starts quite early. In fact, when the ideas gain some groundwork during the research step, it can be started. As the development involves a set of stages, the core functionality is not tested during the initial stage, rather it is done in the second stage. Moreover, during the second stage, bugs are fixed, and once it is done, the app is ready for deployment.
Step 6: Testing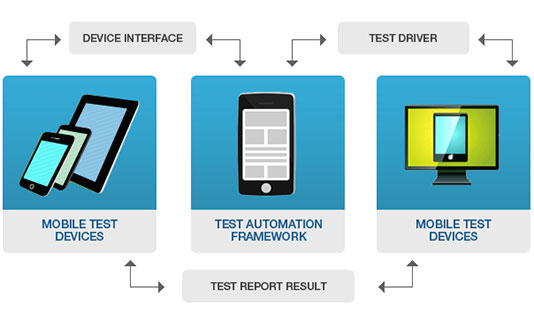 In the mobile app development process, the most important step is testing. Doing this at the early stage will keep your modification cost less. The farther you go without it, the costlier it will become to remove the bugs. The application testing process is vast, so make sure you cover every facet of it, such as usability, compatibility, security, and many more. Once your app has passed the user acceptance test, it's ready to be deployed.
Step 7: Deployment
As you have completed all the above processes, now your app is ready to be submitted to the app store. For different play stores, launching policies are different. Even after deployment, your work is still not over. By now, the app will be used by the user, so be ready to receive the feedback. It may be helpful to incorporate in your future app, or even to modify the current app.
So, this is the complete life cycle of mobile app development. By now you must have understood these key process and steps, so you will be prepared to design an app with the ideas you have.
About the Author:
John Noels works as an academic writer at Instant Assignment Help. With his Assignment writing, he has helped thousands of students. In his free time, he loves to do blogging, cooking, and traveling.