The 3d printing technology is incomplete without the best slicer 3d printing software. A good 3d printer is only useful if you have a sound quality tool to draft your design. In this article, we will tell you which are the top 10 best 3d printing design software tools for your creative additive manufacturing process.
10 best 3d printing software tools for 2021 you must use

1. NetFabb
Netfabb is one of the most popular tools when it comes to 3d printing. This powerful tool allows you to easily identify any major and minor issues in your STL files with precision before they get to the slicing and other further stages. If you are a beginner, you can easily use its basic functionalities with a small learning curve. 
This productive tool is available to download in the professional edition. You can also get their trial version which will support most of the beginner's tasks. If you are also looking for a 3d printer for sale, there are a ton of options waiting for you. Make sure you go through all its features before purchasing.

2. Repetier
Repetier is open-source software that supports three different slicing and printing platforms including CuraEngine, Slic3r, and Skeinforge. This software can handle up to 16 extruders with various filament types and colors continuously. One of the best features of this tool is that you can visualize the result before completely printing the final object.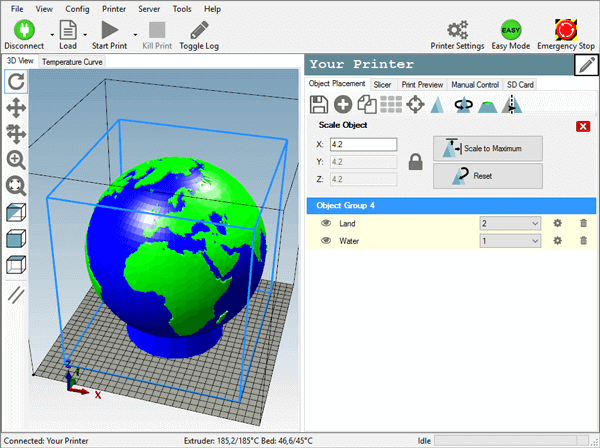 It comes with lots of customization and editing options which makes the Repetier software an ideal choice for intermediate and advanced users. Another cool feature of this tool is that you get the remote access functionality through which you can print anything wirelessly using the Repetier Host program.

3. Simplified 3d
Simplify3D is a robust premium tool that lets you enhance the quality of 3D prints using complex functions. Simplified 3d not just only helpful in slicing and designing, but it also guides you in correcting any issues with your models and lets you have a preview of the output.
This software is both for intermediate and pro ones as it comes with tons of easy-to-use and complex set of functionalities which are best for everyone who wants to learn 3d designing in 2019.

4. Slic3r
Slic3r, as the name suggests, is also an open-source tool that includes a real-time incremental slicing and designing feature. This also supports the 3D preview feature and many more. The main highlight of this software is the real-time slicing in which the slicing doesn't need to start from the beginning when you change any setting. The result of his software is stable, flawless, and more flexible.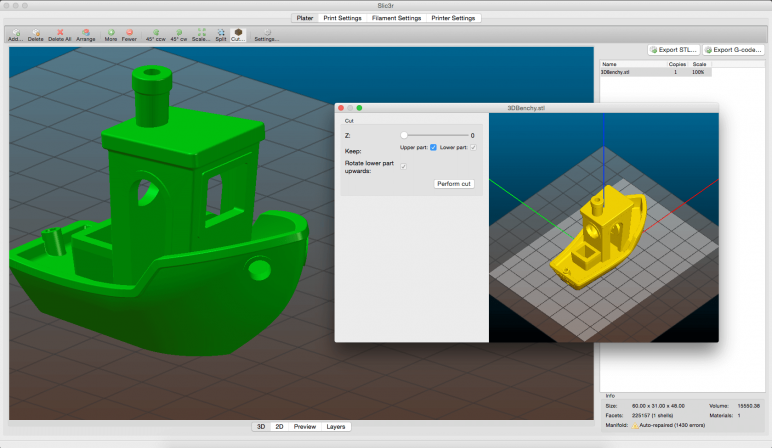 If you are a beginner, you can easily use this tool to start your 3d designing and printing work. And if you are looking for 3d printing online India companies for your work, you can get your work done from any of the wells to know brand like 3d Spectra Tech.

5. UltimakerCura
This amazing open-source tool comes with a set of 200 functionalities for creating, improving, and refining your design and final output. This is a beginner-friendly 3d printing tool for 2019 if you are about to start your journey of additive manufacturing. Its compilation process is smooth, fast, and easier to understand.
If you have a basic 3d printer, it will perform your printing jobs with perfection. And, if you are looking for online 3d printer India companies, you can check out a wide range of printers on many popular e-commerce sites.

6. 3D Slash
3D Slash tool is a quality software for providing designs with easy-to-use and fun style features for performing you are every task with perfection. You can design 3d logos and holograms, images, sculptures, and more with the 3D Splash. 
For beginners, it is having a free version which is more than enough for anyone who wants to learn the process of designing and printing. If you are running a company and need more complex features, you can go for the enterprise version.
7. TinkerCAD
This is the best online platform for beginners for the year 2019. The software comes with a building block concept which allows you to create models from a preloaded set of basic shapes. TinkerCAD also has numerous video tutorials and practical guides to help you out in any case. All in all, it's the best tool for beginners in the year 2019.
8. FreeCAD
The FreeCAD is a very good 3D modeling tool which is an open-source platform that lets you design realistic objects of many sizes and shapes. The parametric component of this FreeCAD software turns your hectic editing into an ultimate pleasure of craft creation. It is a free tool that is the best fit for both beginners or intermediate.

9. SketchUp
SketchUp is a minimalistic yet complex features software best for your 3d printing journey of 2019. This tool holds the perfect equilibrium between the ease of use and the functionalities which makes this an ideal 3d printing tool for skill sets. SketchUp is an easy-to-use software that also comes with a set of professional-level editing features as an extra cost.
You can start learning 3d modeling, designing, and printing with the help of this easy software. If you are reading this article from India and looking for a company to buy 3d printers in India, you have many online options as per your requirements.

10. 123Design
The 123Design is a productive and easy-to-use tool that will help you in creating and editing 3D designs rapidly on the go. You can also take pictures of the objects and make 3D models from them by using this software. It's also available for your smartphones. So you can capture any of your favorite designs on your phone and start creating 3d models right on the phone by using the 123Design 3d designing tool.