List of 10 Best Smartphone Processors
In the smartphone market, a real race between manufacturers has broken out. In 2018, the reality is that sales of mobile devices are far ahead of laptops. In this regard, it would be logical to make out the best processors for smartphones.
But first, let's clarify because to say "processor" in the case of smartphones is not quite right. Phones and tablets are currently based on the SoC system (System-on-a-Chip – System on Chip). It is a crystal, which consists of various modules: a computing unit, a graphics core, communication components (Wi-Fi, Bluetooth, etc.), RAM, and much more.
Go and buy a new processor for your smartphone does not work, if only because they are not on sale. It is also worth considering that the same SoC can work differently on different smartphones, so we based on the results of tests of popular Western sources and benchmark tests and prepared the top 10 best performance CPUs at the end of 2018 Check all best processor smartphone prices for Pakistan.
The first ten-mobile system became one of the most powerful in 2017. X30 ranks 10th in performance among the best processors for 2018. This contributed to the new process size of 10 nanometers. Compared with the previous generation, the "stone" has become 35% more productive and 50% more energy-efficient. There are three clusters on the board. The first has two cores Cortex-A73 with a frequency of up to 2.5 GHz. The second consists of four cores Cortex-A53 with a frequency of up to 2.2 GHz, and the youngest has four cores Cortex-A35 with an index of 1.9 GHz. As a GPU, there is a Power VR 7XTP-MP4 with a frequency of 800 MHz. The solution is capable of decoding 4K2K 10-bit video format with the support of HDR10.
A kind of novelty was the introduction of new technology for managing processor cores called Core Pilot 4.0. It can save up to 25% more energy than version 3.0. The intelligent task scheduling system, together with the UX Monitoring and Power Management System Power Allocator (SPA), helps the architecture shows itself well in resource-intensive tasks.
SNAPDRAGON 710 model is an intermediate link between the top 800 series and more budget models. It combines the flagship opportunities in the field of shooting photos, videos and provides a good artificial intelligence for use at the most optimal price. In addition, increased autonomy due to improved production technology.
This stone is the successor of the best mid-budget mobile processor Snapdragon 660, released in 2016. The system has eight Kryo 360 cores on a chip, based on the ARM architecture. Four cores with the A-75 index operate at a frequency of 2.2 GHz, another four – A-55 give out the frequency of 1.7 GHz. In fact, there are Snapdragon 845 cores here, but they have low frequencies in accordance with their category. Adreno 616 is responsible for displaying graphics, and the Spectra 250 image processor, which supports dual 20-megapixel cameras, helps. It is much better in comparison to Snapdragon 855 with 7nm chip.
The Kirin 970 single-chip system was a real revelation from Huawei. A separate neuromorphic processor with its own single-chip system is designed to solve the most high-capacity tasks in neural networks, for computer vision and pattern recognition systems. The NPU of the processor provides a performance increase of 25 times compared with similar systems and 50 times improves energy efficiency. Thus, the speed increases and heat dissipation decreases. In addition, Huawei gave access to the internal stuffing of the NPU unit, which will allow developers of third-party applications to optimize their products for this hardware.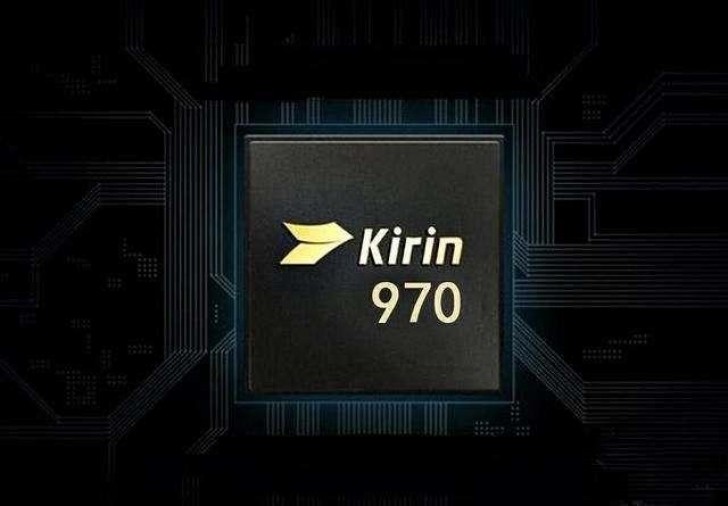 Additionally, you should highlight the presence of a dual signal processor that allows you to capture movements and detect faces. These functions are bolted four-level hybrid autofocus, improved shooting of moving objects in low light.
This processor is installed on the well-known mobile smartphones Samsung Galaxy S8 and One Plus 5. That's just unlike Exynos, this model can be easily found on a large number of other Android smartphones, much of which are more affordable than Korean.
In terms of performance, there are 8 cores (4 cores operating at 2.45 GHz, and 4 cores – 1.9 GHz) and a good graphics accelerator – Adreno 540. Performance in synthetic tests is comparable to Exynos, the difference is about 7%, however, with daily use, you will hardly notice this difference.
Advantages:
  Excellent performance
  Prevalence of sale
  Low cost
The basis for the flagship smartphones, technological know-how from Samsung – this is how this processor can be characterized. Its such frequency can reach 3 GHz, and the model itself will be the first in the Samsung model range, performed using a 10-nanometer process technology. 8 cores will be responsible for their performance, effectively working in both single-core and multi-core mode.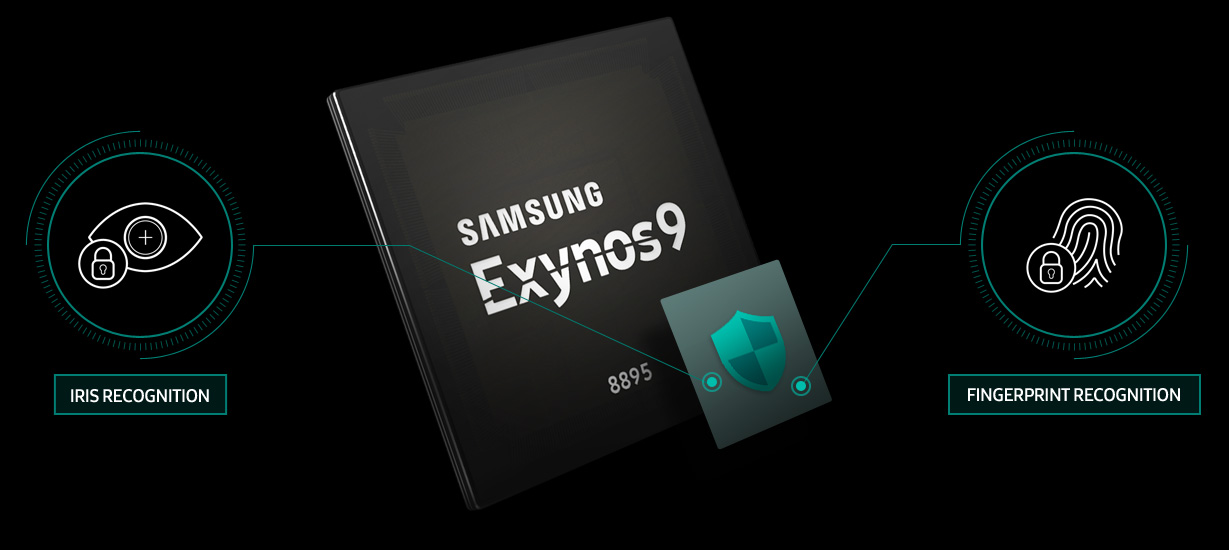 Power consumption is extremely low and is only 5 watts. He also has the ability to record 4K video at 120 frames per second, which is four times higher than that of a competitor — Snapdragon 835 is limited to the 4K video at 30 frames per second. One of the downsides is the performance limit due to DirectX 11 support. Despite this, the stone supports Vulkan 1.0. Data transfer is also limited to dual-band Wi-Fi 802.11. Thus, smartphones on this mobile processor will be an excellent option for fans of video recording.
This processor uses universal computational cores of its own production, and not the reference one from ARM. The new process technology with an index of 10 nm LPP FinFET, allows you to get a greater performance boost, in contrast to the 10 nm LPE FinFET. The best combination of mass production, performance and cost have made the processor the most popular among manufacturers.
Inherited from the 835 model, he received all the same eight-core architecture. The configuration here consists of 4 energy-efficient cores with a frequency of up to 1.8 GHz for simple tasks and 4 high-performance, powerful cores with a frequency of up to 2.8 GHz, which is higher than the previous generation. In the Antutu synthetic test, he scored 270,461 points, which is higher than that of the 835. The Adreno 630 mobile video accelerator is one of the most powerful on the market and shows itself perfectly when working with graphics, providing a high-quality image to the smartphone user.
Kirin 980 is ahead of its time thanks to the best technical innovations, including:
  An innovative approach to the creation of basic processor architecture and the latest mobile chipset with a 7-nanometer process technology;
  Use in the architecture of the core Cortex-A76;
  Two neural network modules in the chip;
  Graphics Mali-G76;
  Built-in Cat.21 modem with data rates up to 1.4 Gbps;
  Support for LPDDR4X format RAM with a frequency of 2133 MHz.
Due to the transition to 7-Pnm process technology, productivity increased by 20% and energy saving by 40%. In this case, the density of transistors has increased 1.6 times. A total of about 7 billion. This has a positive impact on the performance of the core, which increased productivity by 75%. Thus, the power of the component is enough to beat even one of the best and most powerful processors to date – Qualcomm Snapdragon 845 in synthetic tests like Geek Bench.
The new processor from Samsung brings the degree of interaction between the owner and his device to a new level. Advanced technologies allow you to identify objects or people to quickly search or classify images. Also here there is the ability to scan the contours of the face to unlock the smartphone. As for the structure, the processor itself belongs to the 3rd and most recent generation in the line. It is characterized by extensive data processing capabilities and optimized cache memory. Eight cores are divided into "user-defined" for normal tasks and "resource-intensive" for "heavy" processes.
Thus, the processor shows excellent results in all tests, demonstrating excellent computational capabilities and trouble-free operation when running many processes with a minimum of power consumption. In addition, data transmission channels ( 1.2 Gbit / s and 200 Mbit / s, respectively) provide comfortable data transfer in any format without loss of quality.
The fifth generation processor is 25% more powerful than the A10 version. It is manufactured using 10 nm process technology, which, together with special technology, increased energy efficiency by 70%. Increased performance can be attributed to the processor cores called Monsun and Mistral. This chipset has two additional cores and is capable of producing asymmetric multiprocessing. This means that it can simultaneously use all six cores.
The processor is equipped with a new ASP, which helps in the new portrait mode. Two-parallel cores can handle up to 600 billion operations per second and create effects even on video. Delightful animoji became available thanks to a powerful neural engine. Despite the excellent performance, this processor can be found only in Apple's smartphones, which is a significant disadvantage.
Version A12 is considered the best and most powerful processor in the world. When it is viewed, balanced use of the area of the lithographic plate without imbalance to one or another component is immediately thrown. Two large high-performance cores operate at a frequency slightly below 2.5 GHz. Nearby is a monstrously large 8 MB cache, divided into 4 clusters, grouped into two blocks. The most notable change was an increase in the level 1 cache from the 64 + 64 scheme to 128 + 128. 4 energy-efficient tempest cores also have Level 2 cache in two blocks, roughly per megabyte. The system cache remained in its place and remained outside the CPU boundaries. High-performance cores in the new iteration have become more powerful by 15%, and energy efficiency has increased to 50%.
The processor has a graphics accelerator with a neural processing unit. It consists of 6 cores in a 2 + 4 configuration and performs up to 5 trillion operations per second, which is 9 times higher than the previous generation. This "stone" can be found in the latest models of smartphones iPhone XS / XR, in addition, a variant of the chip with an index of 12X is used in the iPad PRO.