How to Create a Folder in Gmail and Filter your Important Mails?
Gmail is the most used email in service right now on the planet. No other service is even close to it. With more than 1 billion users Gmail stands on top of all the mailing services. The success of Android OS also contributed a lot for the growth of Gmail as every Android device needs a Gmail account.
Creating a Gmail account is free and doesn't even required you to pay anything for using its service. This free usage also created a problem of receiving thousands of spam emails every day into our in boxes.
Many people often feel that having a Gmail account as a curse rather than a blessing and there is a reason for that. If you check your inbox, probably there will be a lot of unnecessary emails than that of the important emails. By now your email inbox has been a clutter of several promotional emails.
Suggested: Learn How to organize your Messages by filtering Spam and promotional SMS
Searching for important emails right from this clutter will be a daunting task. If you had ever faced this difficulty of wasting time in searching for your important emails then don't lose hope as this will never bother you again.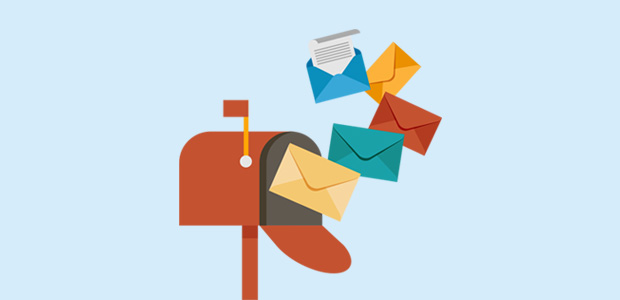 Gmail has several hidden tools to improve your productivity one among these tools is the feature to create folders and organize your emails. Inside Gmail, you can quickly create folders and control your inbox buy categorizing emails into different folders. This will help you quickly organize important and junk mails without wasting time.
You might be aware of this feature earlier which is dubbed as labels inside Gmail. Though the name label sounds different from folders the purpose is the same. This article will help you learn how to create folders inside Gmail and unclutter your Gmail inbox.
Follow the below quick steps that will help you categorize your emails into different folders or labels and differentiate them.
How to create a folder in Gmail?
In order to create a folder in Gmail first, you need to login to your Gmail account from a personal computer.
Now in the left-hand side Bar, you will see a menu with options like your inbox, sent box and drafts.
Scroll down a bit and click on more. This will reveal some hidden menu options.
Once they are revealed you will see an option titled "Create new label". Tap on that.
In Order to create a new folder enter the name of your label. Once you have done click on create. Additionally, you can also create nested label inside an existing label or folder.
Clicking on create will create a new label or folder.
And now the final step is to add you are important messages or emails into these folders. In order to do that click on the checker box of the message, you want to add. Once clicked will see several options and from that options click on the option titled labels. Finally, select the label you want to place to your email in. This will put your email into your desired level/folder and you can retrieve it quickly in future.
So this is how you can create a folder inside Gmail to declutter your inbox and save time does increase your productivity. If you find this article interesting and helpful share it with your friends on your social network.